Note from Kenneth: Dr Granville has for the last 19 years, been helping employees in organisations to approach their strengths and weaknesses through coaching and facilitative workshops that deal with team and individual behaviour. As a Master Behavioural Coach, Dr Granville will be speaking alongside me in the upcoming Leadership Masterclass on 'Leading with Emotional Intelligence'.
Today, let's find out a little more Why leaders today must have high EQ.

Over to you Dr Granville!
What does having high EQ as a leader mean in the workplace today?
Effective leaders use Emotional Intelligence (also known as Emotional Quotient, EQ) to achieve buy in, trust and commitment. Emotional Intelligence, or EI, describes an ability or capacity to perceive, assess, and manage the emotions of oneself, and of others.
If this is done effectively, they can better marshal the inner resources to influence, communicate and convince others. Quite often, we learn tactical skills, strategies which are cognitive in nature. This can never be understated.
However, when these are executed without sensitivity to the other person's feelings and devoid of empathy, it can come across as transactional.
The Soft vs Hard Approach
Leading with Emotional Intelligence necessitates the employment of a soft approach (intra-personal skills and interpersonal skills) with the hard (cognitive and tactical strategies).
Every leader wants to get the desired results and i.e. meet the KPIs (Key Performance Index) and ensure success and profit for the company. Sometimes they overlook a very important indicator and that is keeping their people, happy, motivated and excited about their work.
After all, these factors are highly consistent with productivity levels.
A Culture of EQ
What do the top one hundred profit making companies like Wal-Mart, General Electric, Bank of America, Nestle, and Hershey's have in common?
While each of these companies live and breathe their own set of values, they stand out as being the critical ones that breed a culture of EQ amongst others and they emphasize leadership, integrity, empowerment and teamwork.
You would most likely witness as a customer of an EQ organization if Emotional Intelligence was integrated into the organization philosophy, mission and values. EQ culture is cascaded at every level within the organization.
And this has to start from the very top, i.e. the leadership.
"Leading With Emotional Intelligence"  
-The Leadership Masterclass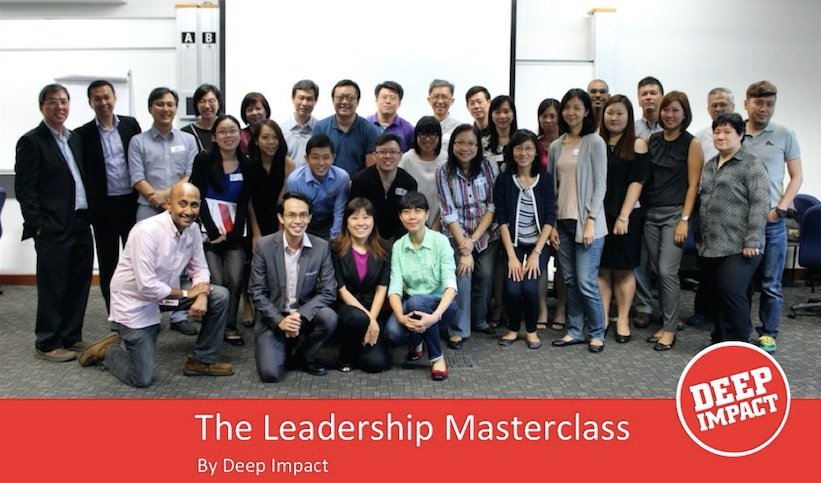 Dr. Granville is one of the speakers at our 4th Leadership Masterclass on the topic of Leading with Emotional Intelligence.
Participants will learn how they can apply effective EQ techniques to help them lead better in any culture, in any situation.
Date: 1st April 2016 (Friday)
Venue: Unity Room Singapore Chinese Chamber Institute of Business, 47 Hill Street, 8th Floor
Time: 9am to 4.30pm
Register for our Leadership Masterclass Here!