September 2012 was the most exciting months for me as I was one of the speakers for the Personal Branding for Corporate Success Seminar.
Participants received lots of useful and valuable tips from all the speakers that day, on how they can get ahead in their lives through personal branding and influence. If you miss the seminar that day, then let me share with you what you have missed out from my session.
I shared on the topic of 'Connecting with People Effortlessly', and some simple techniques you can use immediately to connect with people.
Let me share with you some tips here.
Tip 1: What the sweetest sounding words that a person love to hear?
It's his or her name! 
However, knowing a person's name is one thing. The ability to remember it is another. The problem is, how can you remember so many new names when you're meeting lots of people for the first time, example, in a networking session?
Here's a trick: Keep using the person's name at the start of every sentence, but you have to do this skilfully, so as not to create annoyance.
The secret is to become interested in the person, than trying to be interesting to them! The most interesting topic a person likes to talk about, is themselves! Hence, focus on being interested in the person you're talking to, and you'll be the most interesting person to them.
We played a simple activity that got everyone stand up and ask questions about their partner. This created a lot of high energy and fun for the audience.
And thirdly, the simplest way to connect with someone, is to smile! A research done by Uppsala University in Sweden shows that when someone smiles at you, we will tend to smile back to them. The study also shows that it is very difficult to frown when looking at someone who smiles.
That said, smiling is contagious, and helps us build connection with someone we never met before easily! It addition, it builds an emotional connection, or you tend to "like" a person a little more.
I was also part of a panel to answer many intriguing questions from the enthusiastic audience.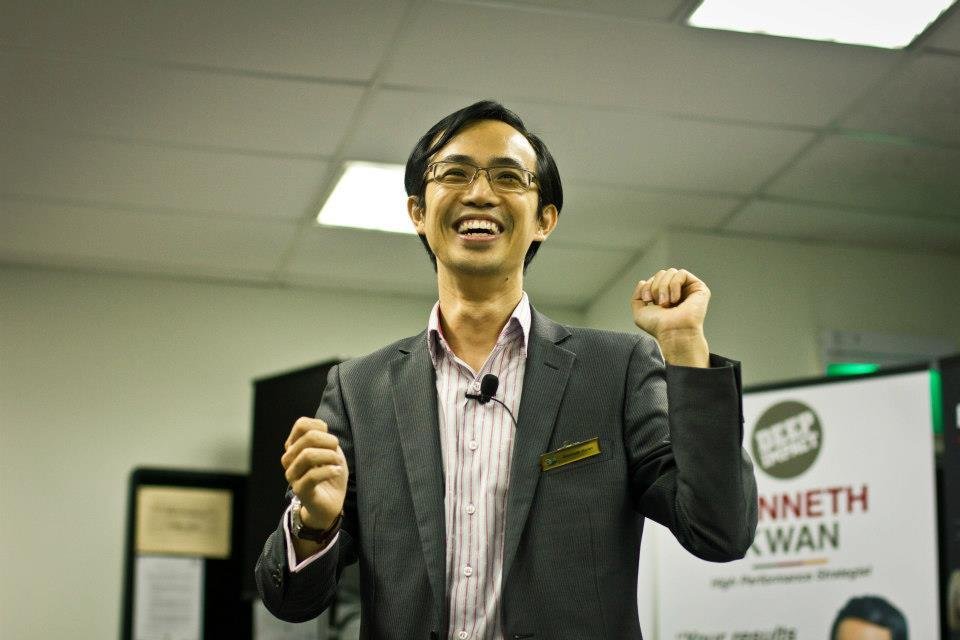 All the speakers on that day were really awesome too. They are my really good speaker friends, who shared generously with all the participants that day.
And of course, not forgetting all the people who made the Personal Branding for Corporate Success seminar a success!
In all, I believe this is a really enriching experience for many corporate participants who attended the seminar, as I gathered many positive feedback from them. I truly enjoyed making it an experience for clients and friends.
PS: If you know anyone who needs a speaker for their seminars or conduct training, do let me know.