I have been conducting a lot of strategic retreats and facilitation sessions with my clients. Most of them start off with a problem statement or talk about what is not working well at work.
Most of the time, it tends to end up with different groups of people pointing fingers at each other, people getting defensive and sometimes getting frustrated at each other because everyone is just pushing the blame.
How do you avoid it? How do you fix issues, without really talking about the problem? I mean, is it possible in the first place?
Here is my perspective and will challenge the way you look at problems and weaknesses.
Rather than talk about the problem, it is better to talk about what you want instead of the problem. I realized that when people meet with difficult situations, I always get a better answer from them when I start asking "What do you want instead of (insert problem)?"
I can't give you what you don't want in life, but I can surely work towards helping you with what you want. A lot of people know what they don't want in life but the magic is helping them find out what they want.
A Tough Truth
You see, we will never ever turn our weakness into our strengths. It is called weakness for a reason — we are just bad at something. To be successful is to focus on your strengths; not what you are weak in. The world pays a great deal of money to people who are really good at what they do, rather than what they are moderate at. Think about medical specialists, famous musicians, artists, sportsmen and sportswomen… what do they have in common? They are really good at what they do for a living.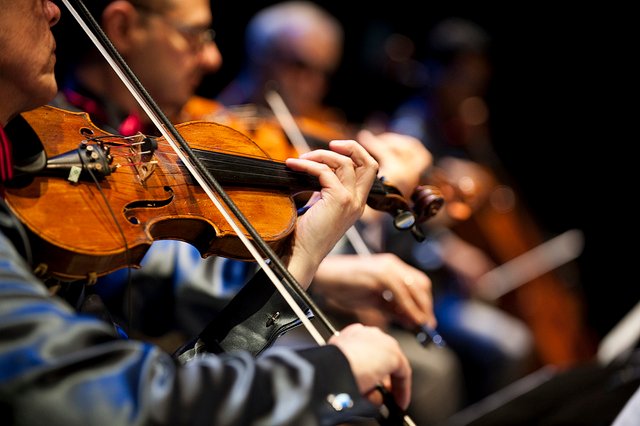 The tough part about identifying what is successful and what are our strengths is not natural to us. In schools, we are trained to constantly work harder in the subjects that we are bad in. When we reached higher levels of education, we are trained to identify and analyse mistakes. When we started working, we learnt to look out for failures and ask how to prevent them. How much of your work is actually spent on identifying success and what creates it?
I am not saying that identifying failures or weaknesses is bad. In fact, I was trained as a mechanical engineer and I learnt a lot about failure analysis. However, knowing what contributed to the problem does not lead me closer to creating success. It just tells me what to avoid. Also, it does not automatically mean that success is doing the exact opposite of it.
This is why you need to start paying attention to what creates success and focus on it. You need to understand that you will gain a lot more from working on your strengths, rather than on your weakness. I am not saying that we ignore our weakness completely, but all we need to do is just bring it up to a level of acceptance and work with other people to compensate for it. A successful person does not spend all his/her time working on what is not working. They are able to isolate what is not working and stop it quickly and just focus on the small steps that created success.
A Case Study On Focusing On Strengths
Let me share with you a real case study of what we managed to achieve when our client focused on their strengths.
We facilitated a retreat for a company which consisted of many General Managers (GM) and managers. We were there to help them to identify what needs to happen to take their organization to the next level, especially in the area of sales.
As facilitators, we immediately jumped into helping them examine what are their best hopes in delivering the quality of work that their clients are happy with. We also focused on what are the exact things they did to make themselves successful as an organization.
What came out of this retreat was spectacular. One team mentioned what motivates their sales team was not just the money, but the recognition they received when they hit their targets consistently. The GM himself will take him/her out for a spin in his Porsche!
Another team shared about how their leaders were role models in cold calling. They also started to recognize that they had people on their team who were extremely selfless and always shared best practices to engage client discussions. Another team shared about the tactics they employed to meet their clients' demands within three hours — which was quite an impossible feat according to industry norms.
One team shared about how they had a successful mentoring process for new hires and how to set them up for success. They shared details of what was done exactly and how it massively retained their staff, in an industry that is known for high turnovers.
Another team reported that they were well-liked by clients because they constantly updated them of new government regulations and its implication to businesses.
I literally wrote down an entire page of things that they did to make themselves successful. The teams were able to identify all the things they needed to do to improve the current levels of performance in their organization when they left the retreat that day. The magic in digging out for all these success strategies is to be really detailed in understanding what contributed to success. This is just from one company and I have many many more stories of organisations that did this in our solution focused approach workshops.
Being successful requires you to understand that there are patterns to creating success. When you can start identifying what works and creates success, the next step is how you can replicate this success to other parts of your organization. What is successful in one part of the organisation does not automatically mean that the rest will know about it. Just like this organization I described above, one particular team knows what made them successful at work but they did not know what the other teams did to create other levels of success. They do not have a habit of sharing success strategies since most of them are constantly focused on the daily grind of operational needs.
Focus On Strengths Creates More Success
I found out that the best way motivate staff is actually to help them be successful at work. If they feel that they are winning at work, they are more likely to do more and stay longer in the company.
This principle of focusing on strengths is also applicable to your work personal life and career. I would first identify what you are really good in and what do people say that you are good at. Sharpen the areas that you are good at and form teams to compensate what you are weak in.
In my case, for example, I realized that I can deliver more value to my clients in the areas of consulting, giving keynotes and training. However, if I focus on spending my time doing administrative work, running operations or even handling finance matters, I am not playing in areas where I can win. I think no one can truly escape the non-core activities of your work, but we can at least ensure that most of our time is taken up by core activities.
Conclusion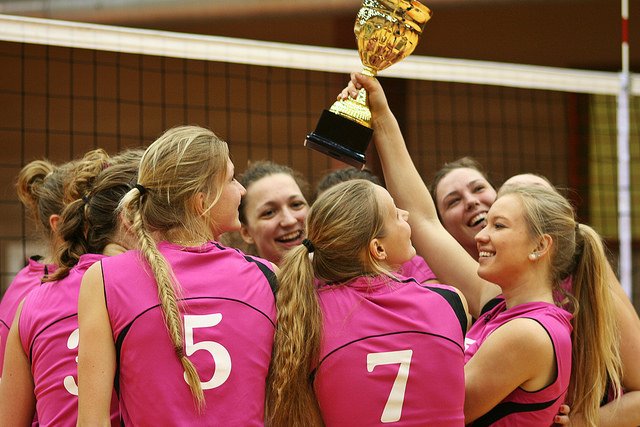 Focus on your strengths and start developing a desire for understanding what creates success in your work. Help your team members to be on a constant lookout for what created success and seek to systemize it so that other people can follow. The person who understands the mechanisms to create success will always be a lot happier and productive in their lives.
If you are keen to explore more on how to identify success and replicate it, invite us to work with you on using the Solution Focused Approach.