When it comes to enhancing your managerial and leadership skills, selecting the right type of leadership training is crucial for your team's success and your own. With numerous options available, such as in-person seminars and eLearning courses, deciding which one suits your company can be challenging.
Many people find it confusing to differentiate between coaching, training, and facilitation, often considering them to be the same, but they are actually distinct.
These options serve different purposes: some focus on developing specific skill sets, while others guide you towards achieving your goals. The choice of program depends on your objectives and how it aligns with your business outcomes.
In this article, I will discuss the three main types of teaching, learning and self discovery: coaching, training and facilitation.
Coaching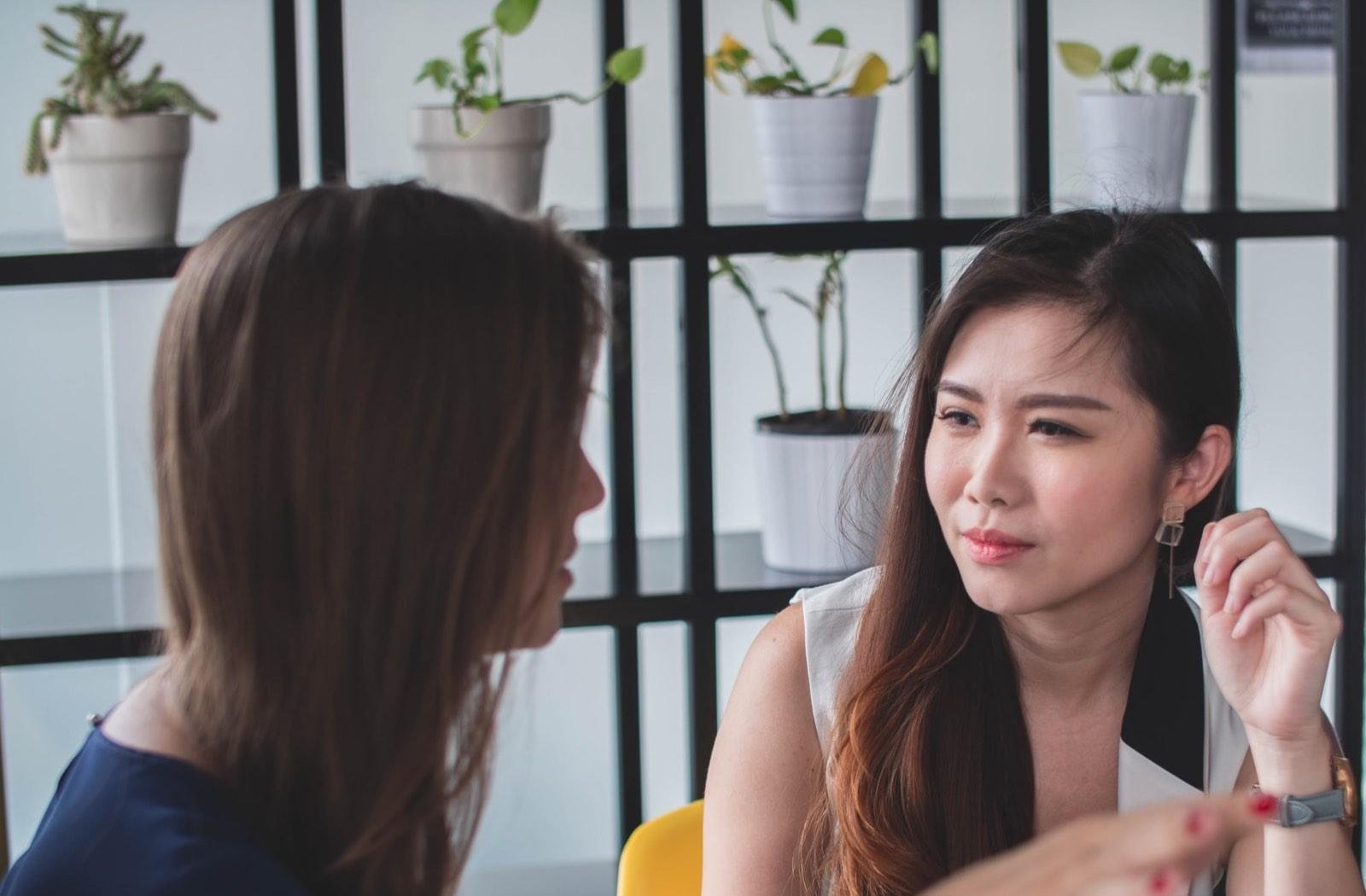 Coaching involves a partnership between a coach and clients, where they identify challenges, desires, and resources to reach their personal and professional potential.
Corporate executive coaching is a specific type of coaching widely recognised globally, including in Singapore. It is designed for corporate executives and leaders in the region, helping them to reflect on their leadership practice, knowledge, and abilities to effectively lead and manage teams and organisations.
Corporate coaching can address various areas, such as improving communication or enhancing team management. It is important to note that corporate coaching differs from mentoring, as coaching focuses on an individual's growth and development, while mentoring emphasises knowledge transfer from mentor to mentee.
Corporate coaches are trained to listen, ask the right questions, and help their clients discover effective ways to improve their own performance.
Coaching is best suited for:
Individuals who recognise that they need guidance to uncover their potential or improve their current state.
Individuals who are proactive and motivated to improve in their work and/or life.
Individuals who find themselves at a crossroads and need support in decision-making.
Training
Training involves mostly a one-way communication in which an expert imparts new knowledge or skills to individuals or departments. The information shared may relate to the team's methodologies, new technologies, or best practices adopted by the team.
Skills training is another type of training, where professionals teach new skills to individuals. This type of training commonly occurs during the onboarding process for new hires, ensuring that all employees possess the necessary knowledge and skills for their roles.
You can also train existing staff in new ways to develop their competencies in handling different aspects of work.
Training usually focuses on skills transfer of knowledge and equips employees to improve communication, better decision making and builds confidence in their abilities.
It is crucial to note that training requires consistent practice with the proper support and guidance to achieve proficiency. It should be viewed as an ongoing process, rather than a one-time event. By adopting this perspective, you are more likely to achieve desired results over time.
Training is recommended for:
Individuals or groups who need to acquire or update skills and knowledge.
Individuals or groups who are willing to dedicate time to learn and implement their newly acquired skills and knowledge.
Individuals who are new to a role or transiting into a new position.
You can download our Effective Training Checklist to ensure that your next training program delivers sustainable and measurable results.
Facilitation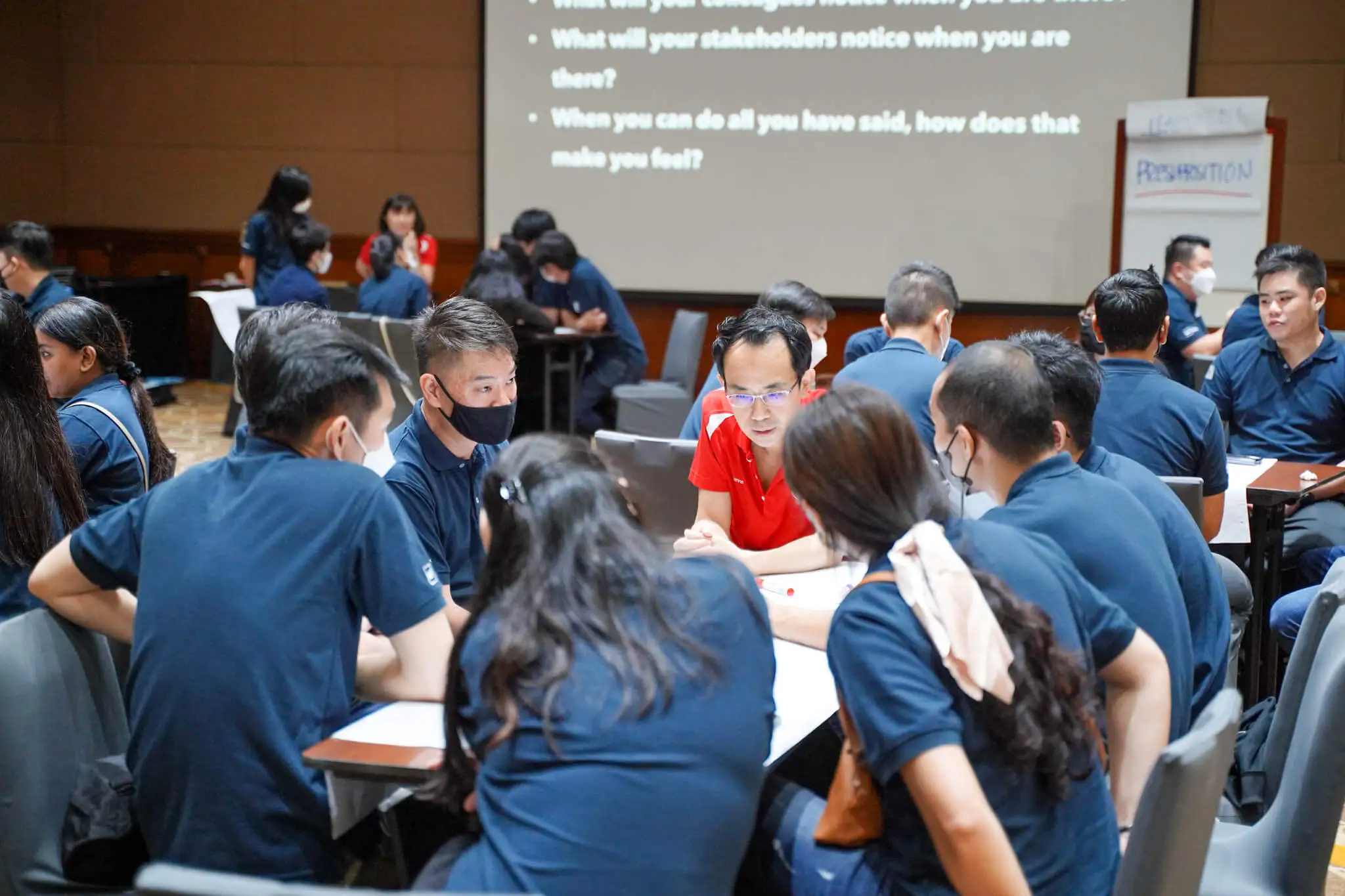 Facilitation involves group discussions or brainstorming sessions guided by a leader or external facilitator towards specific goals. It significantly differs from coaching, where a professional helps individuals find their own path towards their goals.
Facilitation is an effective way to engage teams in creating or refining plans and exploring new ideas. It utilises structured techniques like discussions, brainstorming, or surveys to steer the group towards a desired outcome.
Facilitation is particularly valuable when teams want to generate new possibilities or develop something innovative, such as a strategy or plan that does not yet exist. It is also helpful when teams wish to review past work and identify areas for improvement.
Facilitation is best suited for:
Teams or departments seeking an external and impartial facilitator to guide discussions and consolidate results.
Teams or departments in need of fresh perspectives to drive stakeholder-centric solutions.
Teams or departments requiring a business sounding board to facilitate and explore options and strategies in complete confidentiality.
Which option do you need?
Now that you understand the differences between coaching, training, and facilitation, how can you determine which one you need right now? The best approach is to consider your main objectives.
Coaching involves one-on-one guidance, often in the form of questioning. It is goal-oriented and aimed at helping executives and mid- to high-level managers solve problems and reach their full potential.
Training focuses on providing information and increasing knowledge for individual contributors, managers, or senior leaders. It can be delivered to individuals or groups, with a curriculum tailored to meet the organization's needs.
Facilitation is a collaborative group process, where you involve many people to discuss possibilities, strategies and possible steps ahead.
By understanding your objectives and considering the nature of coaching, training, and facilitation, you can choose the approach that aligns best with your current needs.
Deep Impact provides corporate training and development in Singapore and has been delivering effective solutions to organisations across 40 countries for over a decade. We recognise that clients want more than solely training programs; they want outcomes. Therefore, our programs are designed to ensure that training is applied and business results are delivered, rather than being a one-time event.
We also conduct strategic planning sessions for both intact teams and organisation-wide.
Let's take your business to the next level by discussing whether you require coaching, facilitation, or training.
Contact us today to discover how we can help you deliver results using a proven process for each of these scenarios.