Deep Impact's DISC Personality Profiling Workshop is a powerful program will give you the strategies you need for connecting with people quickly and emotionally. The need to understand yourself and others is extremely critical in today's society.
Today's work environment demands a great sense of interpersonal and interdependence in order to succeed.
Whether you are motivating people, managing your boss' expectations or influencing a client, this workshop empowers you with the ability to effectively understand and communicate with people according to the way their personalities prefer.  It will enhance your chances of success in your interactions with people and work dealings.
Although everyone is Different, everyone is Predictably Different.  This DISC Profiling workshop helps to identify your own temperament and learn techniques to communicate, influence and motivate with confidence when dealing with different temperaments.
Who Must Attend?
Managers, Executives, Sales Personnel, Customer Service Officers, Leaders and those who want to build better working relationships with their departments or clients.
Here are just a few results you will experience:
Understand the different psychological types using DISC Profiling.

Discover your unique blend of temperament and know why you act the way you do.

Maximise personal strengths and compensate weakness.

Resolve conflicts and power struggles more quickly

Reveal root communication problems in a matter of minutes

Acquire the secret technique to building rapport quickly and emotionally

Know why your partner can be different under stress environment

Create your dream team by understanding how each personality adds value to team dynamics.

Learn the motivating factors behind each person

Discover the hot buttons of each personality and know what not to say!

Learn the 3 levels of awareness which affects your perception!
Duration
Here's what others have to say about Deep Impact DISC Personality Profiling: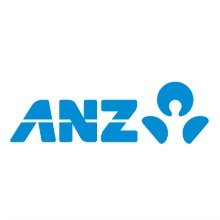 The DISC Profiling and Teambuilding Program has helped me understand my personality and how to better utilize strengths and manage weaknesses.
Lam Choon Yin, Chief Financial Officer
ANZ Bank Singapore

The program helped the participants in understanding their personalities and how personalities affect communication, understanding and working with each other. It has definitely helped teamwork and interaction.
Catherine Lee, General Manager
Chevron
Invite Deep Impact to work with your team to help them connect with people quickly and emotionally, and build better relationships at the workplace as well.
Return from DISC Profiling Workshop to Deep Impact Training Programs